Barramundi or "Barra" - the iconic sport fish of Australia.
Bright, shining, chrome like scales, fast head shaking jumps and hard hitting bites make this such a sought after species. We have access to many estuary systems along the coast, in which the Barramundi inhabit.
Utilising our 38ft Game boat "GHOST" as our mothership, we head to the local estuaries with our purpose built centre consoles in tow and fish for Barramundi and the many other species on offer including Mangrove Jack, Threadfin Salmon, Grunter, and Flat Head to name a few, all whilst soaking a few crab pots to catch the delicious Mud Crab.
Coastline lined with many estuaries
Lucky are we to have a picturesque coastline lined with many estuary systems which are home to the Barramundi, and many other sought after species.
Possessing a specialised permit that allows us access to these systems for our charters, we are free to enter and fish all of these estuaries for the iconic Barramundi utilising our 38ft Sport fishing vessel "GHOST" as our mothership.
By day we indulge in a delicious breakfast, then set off in search of the "Barra" dropping in some crab pots to soak during the days fishing.
We have the option of coming back to the mothership for lunch, or we can pack lunch and stay out all day – the choice is yours. After completion of the days fishing, we return to the mothership retrieving our crab pots along the way in anticipation we have snared ourselves some delicious Mud Crabs, which we then prepare and cook on board.
Upon returning to the mothership we have some snacks, a hot shower and enjoy the sunset over dinner with a few drinks, laughs and retire to the air conditioned bunks, ready to do it all again the next day.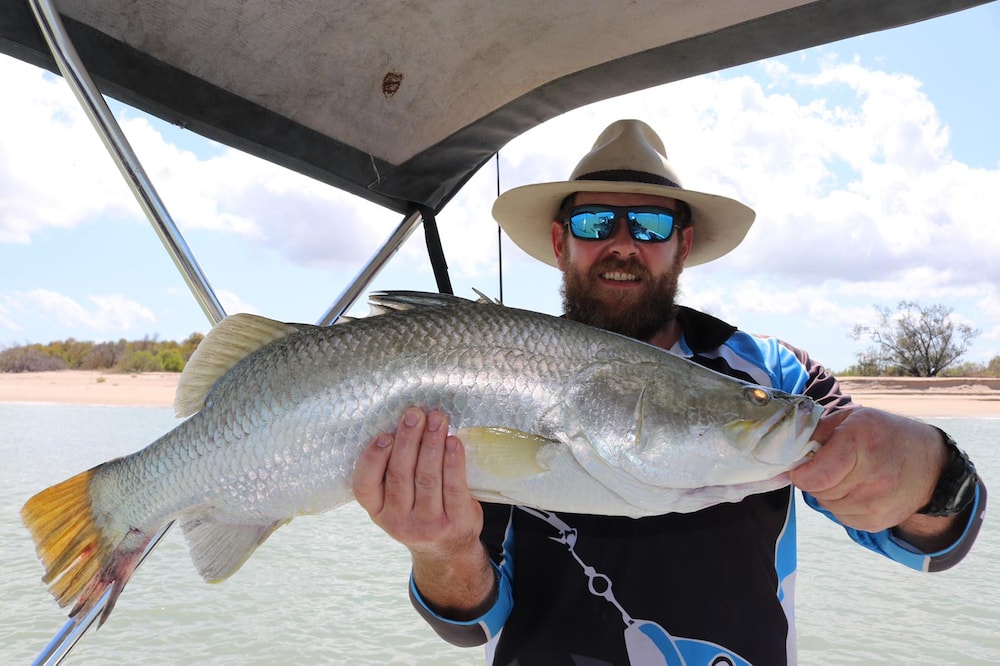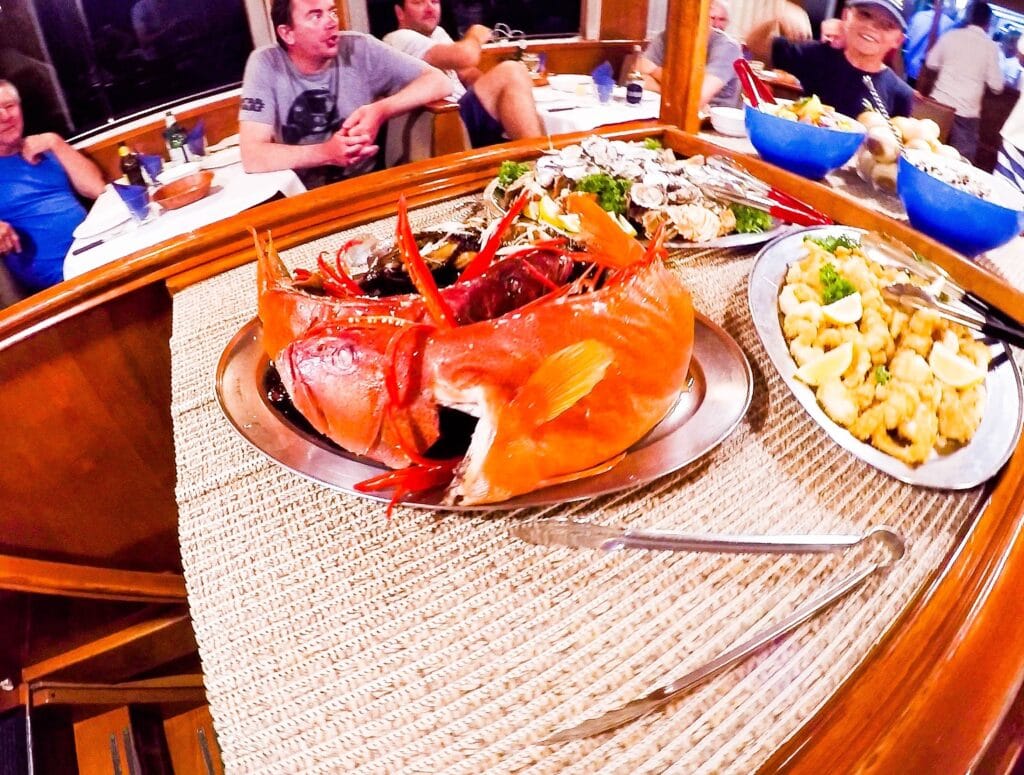 All meals are supplied, along with water. BYO alcohol in moderation.
Guests are recommended to bring all their own fishing equipment including rods/reels, hooks, terminal tackle and lures. We have equipment available for use for a small hire fee – All terminal tackle and lures can be purchased on the boat